Get Online Treatment for Trauma and Post-traumatic Stress Disorder (PTSD)
Keeping everything to yourself is not a solution in the long run
Personalized treatment for post-traumatic stress disorder will help make your life journey fulfilling again.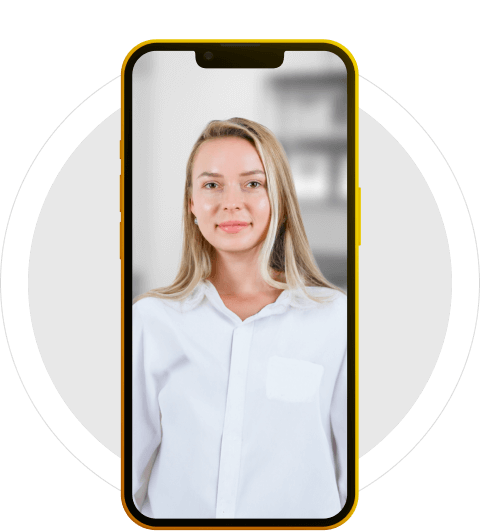 PTSD may develop in anyone who has experienced or witnessed a traumatic event
Common PTSD symptoms include:
Panic attacks and flashbacks
Intrusive thoughts
Nightmares and insomnia
Avoiding the reminders of the traumatic event
Avoiding talking about the traumatic event
Social isolation
Irritability
All the fears and hostility may interfere with daily life, affecting the person with PTSD and their loved ones. It may be difficult to bear, and medical providers can offer valuable support.
What Is Trauma?
Trauma refers to a deeply disturbing or distressing experience that has lasting emotional, psychological, and sometimes physical effects. It can be a one-time event, like an accident, or ongoing, such as prolonged abuse.
Trauma can manifest as post-traumatic stress disorder (PTSD). It often overwhelms the individual's ability to cope, leading to feelings of helplessness, a diminished sense of self, and an inability to feel a full range of emotions.
PTSD Doctors at MEDvidi Are Here to Help
Consult with our providers and let them help you navigate your PTSD or complex PTSD.
Take Three Steps Towards a Calmer Life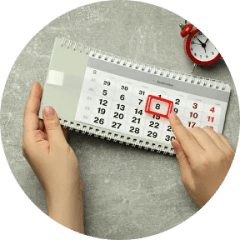 Choose the date and time for your appointment, including same-day time slots.
See a PTSD doctor online and discuss your symptoms and post-traumatic stress disorder treatment goals. Medications can also be prescribed during the first visit.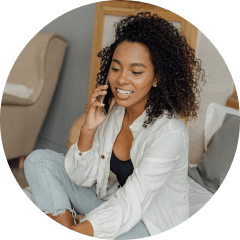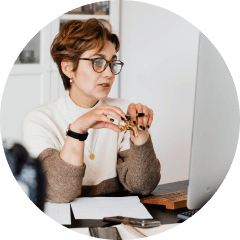 Attend regular online visits with a trauma therapist or a prescriber and take PTSD medications according to instructions.
At MEDvidi, you can receive a step-by-step strategy to treat post-traumatic stress disorder (PTSD) or complex post-traumatic stress disorder (CPTSD).
Post-traumatic Stress Disorder Treatment In-detail
We start by conducting an initial assessment for adults struggling with PTSD, drawing on established medical guidelines. Using these insights and your individual treatment goals, we then create a personalized therapeutic strategy tailored to your unique needs.
Board-certified doctors in your state
Personalized PTSD treatment
Medications prescribed during the first visit if deemed necessary by your provider
Multimodal treatment at affordable costs
Our PTSD Treatment Is Focused on Helping You:
PTSD assessment at MEDvidi includes a detailed interview with a trained PTSD online therapist, psychiatrist, or MD. It can also be supplemented with answering specific PTSD assessment questionnaires. All this will help to determine whether you have mild or severe PTSD or complex post-traumatic stress disorder (CPTSD).
The doctor will examine the four categories of PTSD symptoms:
Complex PTSD or CPTSD may develop in people who had chronic trauma or had frightening experiences repeatedly. When it comes to complex trauma assessment, the doctor also examines emotional, cognitive, behavioral, interpersonal, and somatic symptoms and issues.
Depression, anxiety, substance abuse, and other mental disorders often go hand in hand with PTSD. Therefore, you may have to take other tests and psychological assessments in addition to the PTSD assessment scale if the symptoms of these conditions are observed.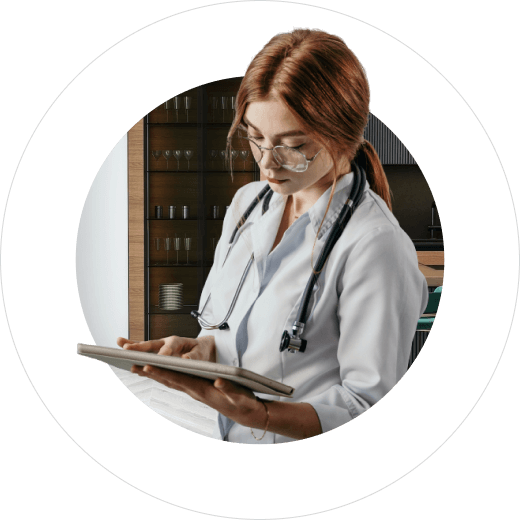 The most common PTSD symptoms include recurrent thoughts and memories of the traumatic event, flashbacks and nightmares, social isolation and avoiding behavior, fears and irritability, and attachment issues. Often, people with PTSD feel guilt, numbness, and distress. In severe cases, dissociation and personality alterations may develop.
The time needed to overcome PTSD symptoms depends a lot on the severity of the disorder, its duration before receiving treatment, personality features, and the support of loved ones. Even though significant improvement can be seen in a few weeks of treatment, it can take from 6 months to a few years to overcome the condition.
Doctors choose the most suitable relaxation techniques for every patient to overcome acute and chronic PTSD symptoms. It could be deep breathing exercises, meditation and mindfulness, yoga, implementing basic healthy habits, art therapy, and other options.
Seeking help is not a sign of weakness but a sign of strength.
We know what helps PTSD patients and will determine a personalized PTSD treatment plan for you. 
What can be included in the treatment plan:
Online trauma-focused therapies help patients to face their trauma in a safe environment and learn to deal with it. It also includes working on emotional and behavioral issues resulting from the disorder.
Common PTSD therapy types:
Cognitive-behavioral therapy (CBT)
Trauma-focused cognitive-behavioral therapy (TF-CBT)
Prolonged exposure therapy (PE)
Cognitive processing therapy (CPT)
Eye movement desensitization and reprocessing (EMDR)
Psychodynamic psychotherapy
Currently, only a few antidepressants of the SSRI class (selective serotonin reuptake inhibitors) are FDA-approved to treat PTSD:
Other medications prescribed for PTSD off-label include SNRIs (serotonin and norepinephrine reuptake inhibitors), atypical antipsychotic agents, anticonvulsants, tricyclic antidepressants, and monoamine oxidase inhibitors (MAOIs). Only a licensed healthcare provider can choose the most suitable medication based on your individual needs.
Schedule an online appointment today to receive a personalized PTSD treatment plan.
Managing PTSD: Therapy Techniques
Cognitive-behavioral therapy (CBT)
Being strongly focused on thinking patterns, emotions, and behavior, CBT helps PTSD patients in several ways. It allows one to determine how trauma affected them and what irrational beliefs they have because of it. During cognitive-behavioral therapy sessions, patients can rewrite their associations with the traumatic event and modify their response to triggers.
Prolonged exposure consists of imaginary exposure (working on traumatic memories) and in vivo exposure (identifying real-life situations the patient avoids because of PTSD and starting to take part in such activities again). PE proved to be effective in people with different types of traumatic experiences but requires more dedication from the patient's side.
Eye Movement Desensitization and Reprocessing (EMDR)
EMDR is a form of psychotherapy that helps patients overcome their traumatic memories and feelings by processing them in a specific way. The therapist uses certain hand movements to help a patient focus and reprocess their beliefs, sensations, and self-destructive thoughts until their effect on the patient is significantly reduced.
Are you ready to turn your life around?
PTSD: Prescription Management
Although there are no specifically developed PTSD medications, there are several FDA-approved and off-label options:
Selective serotonin reuptake inhibitors (SSRI): Paroxetine (Paxil), Sertraline (Zoloft), Fluoxetine (Prozac)
Serotonin and norepinephrine reuptake inhibitors (SNRI): Venlafaxine (Effexor)
Tricyclic antidepressants: Amitriptyline (Elavi), Imipramine (Tofranil)
Atypical antidepressant: Mirtazapine (Remeron)
Atypical antipsychotic agents: Risperidone (Risperdal), Quetiapine (Seroquel), Olanzapine (Zyprexa)
Alpha-1 receptor antagonists (for nightmares): Prazosin (Minipress)
Orexin antagonists (for symptomatic insomnia relief): Suvorexant (Belsomra)
The efficacy of each medication depends on many factors, so the healthcare provider will choose the suitable option based on your individual circumstances.
What to Expect in Your Online PTSD and Trauma Therapy
Taking the first step towards overcoming PTSD and trauma can be overwhelming, but understanding what lies ahead can make the process less intimidating. Your online treatment journey begins with a comprehensive initial assessment, which will help create your personalized treatment plan. It could include medication management or mindfulness exercises conducted via secure video sessions. Throughout your treatment, regular progress assessments ensure that the approach is continually refined to suit your evolving needs.
How Online Prescriptions Make Your Life Simpler
No long lines and waiting hours—you can get the needed medications after the initial consultation with a doctor.
Reduced errors in medication dosages and names
Shorter wait times
Saved prescription history
The wide availability of services
Online prescription refills
Delivering prescriptions directly to the pharmacy of choice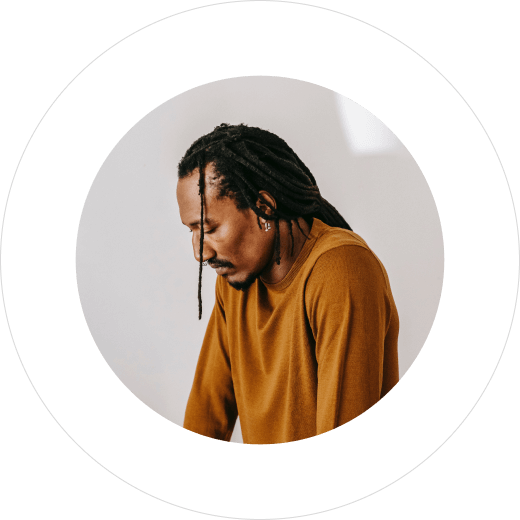 PTSD may affect almost all spheres of life. And even though it requires professional treatment, your own efforts and knowledge of this issue are crucial to achieving the desired result.
Learn more about PTSD symptoms and treatment, how to support someone with PTSD, and other important facts in our blog.
Now, PTSD is a part of your life journey. But it should not define who you are.
Take a step today—we will guide you toward relief.