Online Anxiety Treatment and Medication Prescription
Let us help you manage anxiety.
Get professional help for anxiety online at MEDvidi and achieve calmness and confidence.
We will develop a personalized treatment plan and we'll be there for you every step of the way.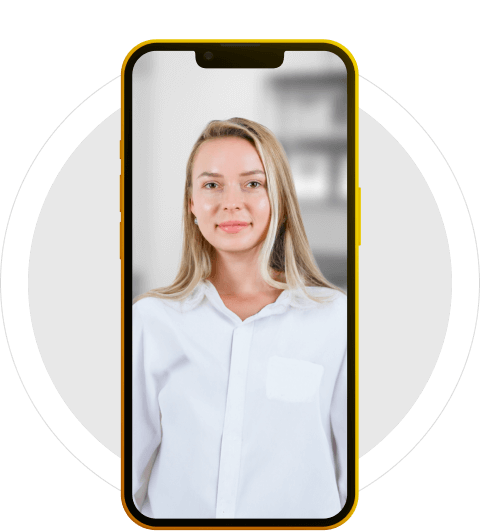 Everyone feels anxious from time to time, but constant or severe symptoms require medical attention.
Your path to mental health includes three steps: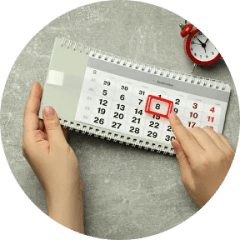 1. Sign up and book an appointment
Fill out a brief online form to create your account. Choose the date and time to schedule your initial 30-minute visit.
2. Have a video call with your doctor
Discuss your symptoms and medical history with your online doctor. If you receive a prescription for anxiety medications, it will be delivered to your local pharmacy digitally.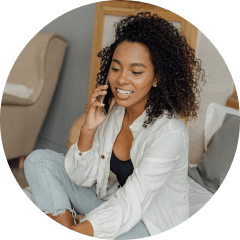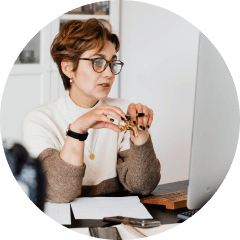 3. Ongoing therapy and prescription management
See a healthcare provider regularly to keep track of your progress and adjust your medical treatment plan.
Online support for anxiety is a comprehensive process. Our medical providers offer unique strategies for every patient and adjust treatment plans when needed.
What Makes MEDvidi Different?
Licensed mental health professionals with extensive experience.
Personalized mental health treatment based on your symptoms, health history, and goals.
Multimodal strategies containing medications, therapy, or their mix.
Ongoing guidance and follow-ups from the very beginning to relief.
Convenient online counseling and prescription management via telemedicine services.
Get affordable help for anxiety at MEDvidi.
Anxiety is an emotion that normally occurs in response to stressful situations. It is characterized by fear, worries, restlessness, and physical body reactions like headaches, nausea, shortness of breath, or hypertension.
Anxiety disorders often differ in the severity and frequency of symptoms. These are mental illnesses that affect your day-to-day life and often require professional assistance: therapy sessions or medications.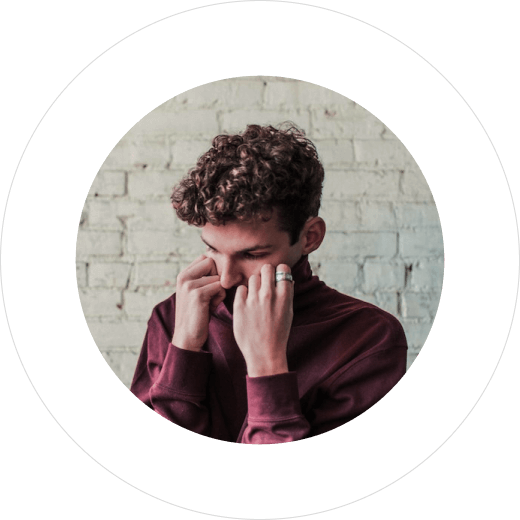 Get diagnosed at MEDvidi in two steps:
start with a free SmartCare assessment and book
a telemedicine session with a licensed professional.
Major Types of Anxiety Include:
Generalized Anxiety Disorder
GAD is a medical condition defined as an overwhelming and exaggerated feeling of unease. It can cause a person to constantly worry about everyday matters and influences daily functioning hence requiring mental health care.
Social phobia is a type of fear or embarrassment that occurs in one or several social situations.
Obsessive-Compulsive Disorder
OCD is a type of anxiety disorder that involves obsessions (intrusive thoughts) and compulsions (repetitive behaviors: checking things, washing hands, etc.). The goal of treating this mental health condition is to eliminate/manage obsessions and reduce compulsive rituals.
A person with a panic disorder experiences mental and physical symptoms. These include panic attacks and a feeling of intense fear, shortness of breath, and chest pain, among others.
All parents worry about their children but in some cases, these feelings become excessive. These may involve constant fear, fatigue, sleep problems, and physical symptoms, such as trembling, nausea, etc., and require treatment.
Post-Traumatic Stress Disorder
PTSD may develop as a reaction to frightening or traumatic events. It can be experienced by participants or witnesses of dangerous situations and often affects day-to-day functioning. Common symptoms of PTSD include flashbacks, dissociation, recurrent memories, nightmares, and severe worries.
The best treatment for anxiety disorder is a comprehensive plan developed by a licensed doctor. It can include prescription management, therapy sessions, and learning self-help techniques.
This condition comes in many forms and may be caused by both physical and mental issues. If you constantly feel anxious, consider visiting a professional to go through an assessment and get first-line treatment for anxiety. While self-help stress-management techniques may reduce symptoms, only a healthcare provider can recommend the most effective treatment. It can include medications, psychotherapy, changes in daily routines, or other approaches.
Severe symptoms may require taking medications. Also, cognitive-behavioral therapy, psychodynamic therapy, and exposure therapy proved to be beneficial. Before visiting a mental health expert for anxiety disorder treatment and a prescription for anxiety medicine online, it's beneficial to practice relaxation techniques, be physically active, and avoid alcohol and caffeine.
Answering online anxiety screening tests cannot replace medical assessments conducted by a licensed healthcare professional. At MEDvidi, you can get diagnosed with anxiety online after a consultation with a mental health expert.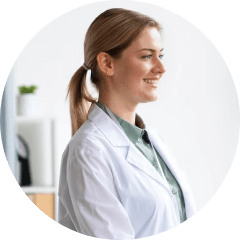 1. A healthcare professional examines your symptoms and how they influence your work, education, relationships, and other areas of life.
2. The signs of anxiety can also indicate the presence of other conditions like depression, so it is important to rule them out. A provider will use the Diagnostic and Statistical Manual of Mental Disorders (DSM-5) and other resources to confirm the diagnosis.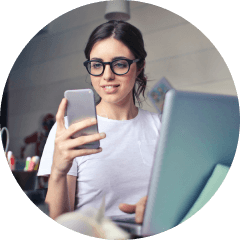 Connect with a licensed mental health professional via telemedicine who will provide you with a diagnosis and a personalized treatment plan.
How Anxiety Affects Your Life If Left Untreated
The earlier you obtain an assessment and start treatment, the better results you can achieve and the fewer consequences you may face.
Without professional help, untreated anxiety disorders might lead to: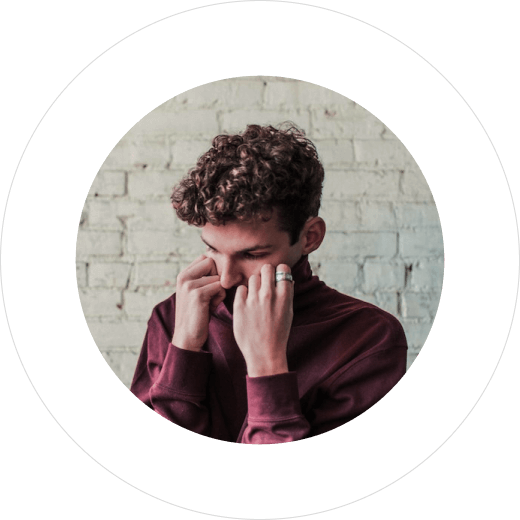 The Solution Is Out There
Obtain a professional online diagnosis from a licensed mental health professional after completing an online anxiety assessment at MEDvidi.
Your Anxiety Treatment Plan
Our healthcare professionals will assess your symptoms and overall health history. They will help you investigate potential causes of your condition and will develop a personalized treatment plan for you. Be it an FDA-approved medication or psychotherapy with elements of learning self-help techniques, we'll find an approach that is best suited to you.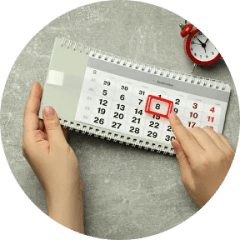 1. Defining the Diagnosis
Our doctors start with a thorough assessment to identify your condition and establish a suitable comprehensive treatment plan.
2. Choosing Treatment Options
The most effective treatment for anxiety includes prescription management and counseling. In some cases, you may be recommended to attend group therapy.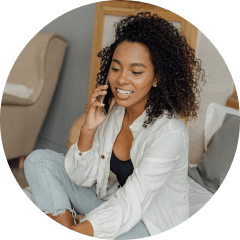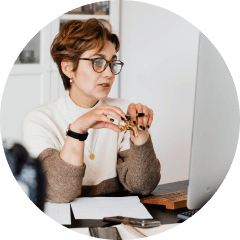 3. Follow-ups and Adjustments
According to your treatment plan, you will have follow-up appointments with a medical provider, a psychotherapist, or both. A healthcare provider will tailor your anxiety disorder treatment according to your progress, concerns, and goals.
You won't feel lost. The online medical team at MEDvidi offers comprehensive guidance from the very first telemedicine appointment.

Wow, what a great experience. Dr Gionis is caring and attentive. He took the time to listen to my concern/request and work with me to create a plan.
Wish I could give 6 stars!
Date of experience: June 30, 2023

They really do go above and beyond to help clients. You can do a telehealth visit right over the phone or video call for anxiety meds the very same day. In this day in age, that is major. I was skeptical at first so i called the customer service department to see if it was a legit company and it is.
I paid, set up my appointment, spoke to a doctor and received my medication within a couple of hours.
Date of experience: May 16, 2023
Treatment plans for anxiety disorders should meet the needs of every particular patient. They include medications, therapy sessions, or a combination of both. The plan is adjusted according to an individual's response to treatment.
Medication management is one of the most common treatment strategies for anxiety. Still, it is not an imperative step, and in some cases, psychotherapy has similar effectiveness. Also, there is short-term and long-term treatment, and the duration is defined by the doctor based on the patient's symptoms and other factors.
At MEDvidi, we develop personalized plans based on the information gathered during an assessment. It includes present symptoms, diagnosis, health history, and associated factors. Every plan can be tailored to a specific goal and adjusted based on an individual's progress.
Personal Portal: Everything you need in one place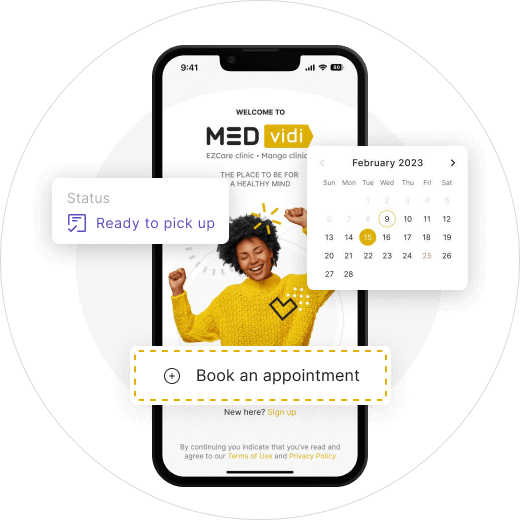 Types of Therapy for Anxiety Treatment
Cognitive-Behavioral Therapy
CBT is the first-line therapy for anxiety and panic attacks. It is effective in defining triggers, finding healthier ways to react in different situations, and eliminating stress.
Initially developed to treat depression, interpersonal therapy has proven to be beneficial for anxiety treatment. It focuses on improving your relationships through a thorough review of major connections and issues associated with them, role-playing, and other techniques.
Psychodynamic therapy is commonly used in social anxiety treatment. It emphasizes the need to identify the roots of certain symptoms: situations, experiences, and triggers. It can help you to modify your coping mechanisms into those that are more healthy.
Exposure therapy involves diverse exercises, activities, and deep analytical processes. It can help you reduce the influence of triggers on your physical and emotional states.
Benefit from a personalized treatment plan for anxiety.
Anxiety Prescription Management
Pharmacological treatment of anxiety disorders is varied and is developed individually. The choice of medication depends on your diagnosis, other medicines that you are prescribed, and additional aspects revealed during an assessment.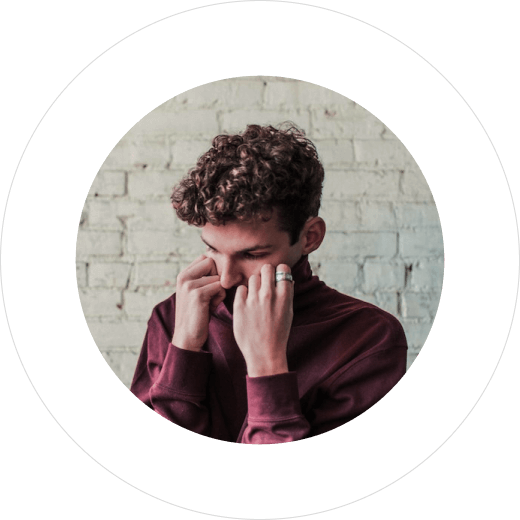 Commonly Prescribed Medications
The most common antidepressants prescribed to treat anxiety are SSRIs and SNRIs. Tricyclics and MAOIs are less popular because of their unfavorable side effects. Another antidepressant with proven high efficacy in curing such disorders is.
Benzodiazepines are used as a short-term treatment because of addiction risks. They are prescribed to eliminate panic attacks and to help deal with persistent symptoms of chronic anxiety.
Beta-blockers are usually prescribed to treat heart-related conditions, but they are also effective in treating anxiety disorder symptoms. The most commonly prescribed ones are:
Trust MEDvidi professionals to choose the most suitable anxiety treatment.
Advantages of Online Prescriptions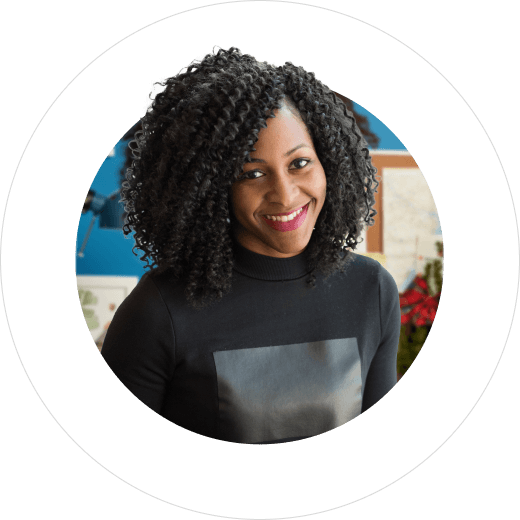 | | MEDvidi Mental Telehealth | Traditional Clinics |
| --- | --- | --- |
| Cost of an initial visit | $195 | $400-500 |
| Same-day appointments | | |
| Booking or rescheduling visits in a minute | | |
| Scheduling multiple visits in advance | | |
| Saving time on travel | | |
| Video appointments from home or any location | | |
| Online prescriptions sent to your pharmacy | | |
| Online prescription refills and treatment adjustments | | |
| Fast and caring responses from the Care Team | | |
| Over 60+ providers specializing in mental health | | |
Obtaining a prescription for anxiety meds online requires an online consultation with a licensed specialist. MEDvidi doctors diagnose conditions during a telemedicine counseling session and can provide anxiety prescriptions online if deemed medically necessary.
Such medications are prescribed by psychiatrists, general practitioners, and psychiatric nurse practitioners. At MEDvidi, you may be prescribed anxiety medication online from a licensed healthcare provider.
To obtain a prescription for anxiety medication, you have to visit a licensed mental health professional, go through a detailed assessment, and receive a diagnosis. Based on your diagnosis and overall health history, you may be provided with a prescription if this treatment option is appropriate in your particular case.
Just like other conditions, people with anxiety disorders cannot diagnose themselves — an assessment conducted by a mental health expert is imperative. Still, learning more about the symptoms, coping techniques, and self-help treatment options is a beneficial addition to counseling or prescription management.
Your symptoms can be overwhelming, but we know how to help you manage them. Ask MEDvidi professionals about treatment options suitable for your particular situation, attend virtual counseling, and obtain a consult for medication management.
Start with booking your appointment
Our providers serve patients in: