How to Get Xanax
Prescribed Online?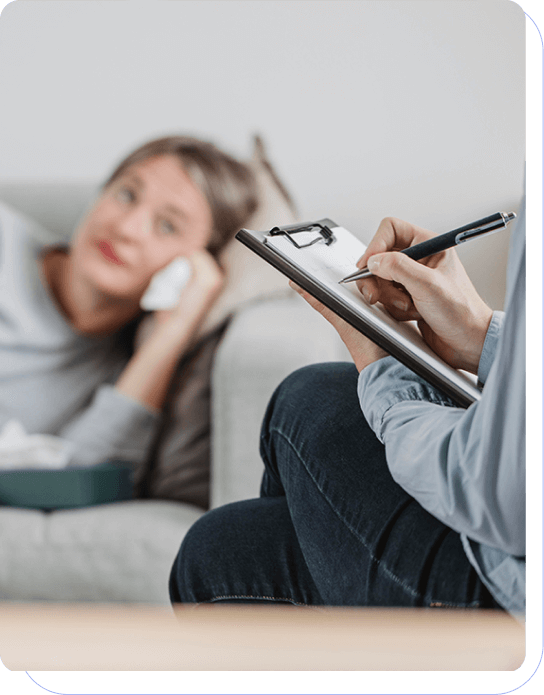 How to Get Xanax Prescribed Online?
Procrastination, quitting on challenges and opportunities, and feeling stuck in a frazzled mind are closely associated with anxiety disorder. Anxiety disorders are one of the most common mental health problems in the United States of America, and anxiety medication such as Xanax is effective in managing anxiety symptoms.
Today, most people suffering from the Anxiety disorder prefer to get their medication to be prescribed online. Whether due to social stigma, convenience or any other reason the question many ask – how to get Xanax prescribed to you online? Here we've built a quick and comprehensive guide for you to learn all about Xanax prescriptions online and more.
Get the best prescription medication for anxiety and panic attacks from certified mental health experts. Get your Xanax prescription today!
There are several types of anxiety disorders, and each affects an individual differently.
Let's dive in!
First of All, What is Xanax?
Xanax is a drug of choice approved by the FDA to treat clinical anxiety disorder and panic disorder. The drug belongs to the class of Benzodiazepines. Xanax is sold under the brand name Alprazolam.
Xanax works by acting on the central nervous system as a brain depressant and produces calming effects on the brain, which relaxes the body and lowers anxiety levels.
Next,
Like most of the drugs used to treat anxiety, Xanax might have some side effects associated with it. The most common side effects are as follows:
Nervousness
Depression
Drowsiness
Lightheadedness
Confusion
Headache
Diarrhea
Constipation
Nausea
Vomiting
Palpitation
Blurred vision
Lethargy
Sudden weight changes
Muscle twitching
Another strongly associated adverse effect to consider is 'benzodiazepine withdrawal'.
Xanax is a CNS depressant; individuals abruptly reducing the dosage or stopping it may experience Xanax withdrawal symptoms such as: seizures, suicidal thoughts, excessive sweating, and headaches. However, in such a case, always follow the directions of your mental health expert and promptly report adverse reactions.
Don't let your day be ruined by anxiety and panic attacks. Get professional and live life to the fullest!
What Conditions Qualify for Xanax?
Xanax is a potent controlled substance often prescribed for short-term anxiety and panic relief; however, Xanax can only be prescribed for anxiety disorders by a licensed mental health professional.
Anxiety is an umbrella term, and there are further clinical subtypes of anxiety disorder which include:
Generalized anxiety disorder – is associated with marked worry and anxiousness.
Obsessive-compulsive disorder (OCD) – which comes with obsessive behaviors and compulsive thoughts
Panic disorder – is characterized by panic attacks.
Post-traumatic stress disorder (PTSD) – is associated with traumas of the past that triggers high levels of anxiety, fear, and worries.
Social anxiety disorder – is characterized by atypical self-consciousness and marked anxiety triggered due to social interactions and situations.
Although the need for a Xanax prescription can only be determined by licensed mental health professionals; it is commonly prescribed to treat the following complications of anxiety:
Repeated anxiety episodes
Panic disorder
Panic attacks
Anxiety attacks
Anxiousness associated with depressive disorder
Get your anxiety symptoms checked by the best mental health experts at MEDvidi from the comfort of your home.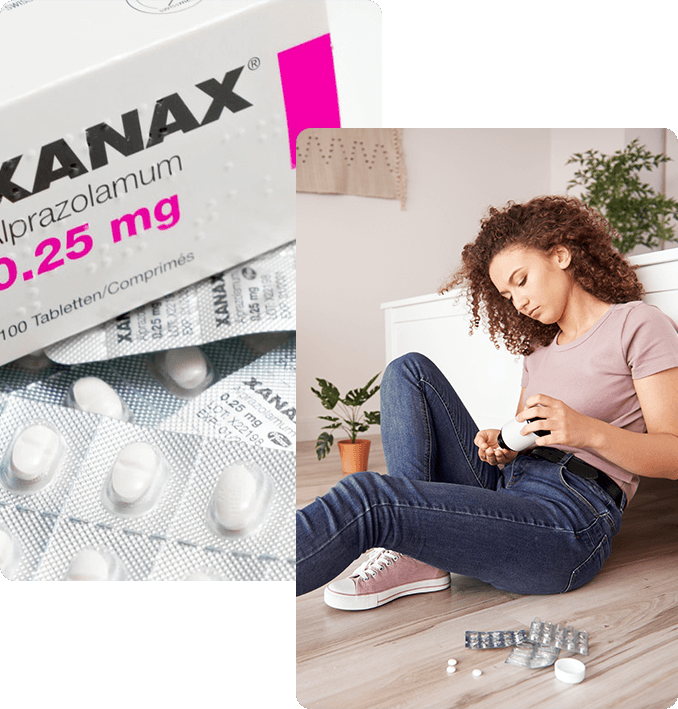 Can Xanax Help With Depression?
A mental health expert may prescribe 'off-label' Alprazolam (Xanax) for depression symptoms coexisting with anxiety. Alprazolam is not commonly prescribed for depression as there are better and safer drugs available to treat depression. The use of Xanax for depression is highly controversial because the drug is addictive and is known to cause depression as its adverse effect in some individuals.
How Long Does Xanax Stay in Your System?
Surprisingly, Xanax is only detectable in the urine for a brief time. The half-life of Xanax, like most benzodiazepines, is approximately 11 hours, which means that the drug may stay in your system for around two days.
Landing on the last part,
How to Get Xanax Prescribed to You Online?
Xanax is a controlled mental health drug, and it can only be prescribed by a licensed mental health professional. You can get a Xanax prescription online by following the below listed easy steps:
Step 1: Create an account on MEDvidi and fill in your personal data (data privacy and T&C). Join one of the best telemedicine/telehealth platforms.
Step 2: Take the initial symptom checking assessment and fill in your details.
Step 3: Connect with an online mental health expert/psychiatrist through a video call. The mental health professional will then analyze your signs and symptoms, make a proper diagnosis, and provide you with a prescription.
When Do Doctors Prescribe Xanax for Anxiety?
Upon getting your legit anxiety diagnosis, your mental health expert will determine the need for a Xanax prescription or other anxiety medication based on your symptoms intensity and mental health condition.
If you are curious about how to get Xanax prescribed to you online, connect with the mental health professional and get a legit diagnosis and anxiety medication prescription.
MEDvidi provides one of the best online telemedicine platforms to get a legit diagnosis and prescription by our certified mental health experts at the most competitive prices. Join https://medvidi.com right now!