Online ADHD Treatment for Adults in New York
ADHD often remains undiagnosed in adults. Living with ADHD symptoms becomes even more challenging without treatment. But we are ready to help you manage this disorder. At MEDvidi, you can have ADHD online consultation that includes:
Even though the condition cannot be cured completely, many approaches ensure effective attention deficit disorder management. Our online doctors for ADHD in New York will help you overcome the symptoms using psychotherapy, medications, or their combination.
See an online ADHD doctor licensed in NY.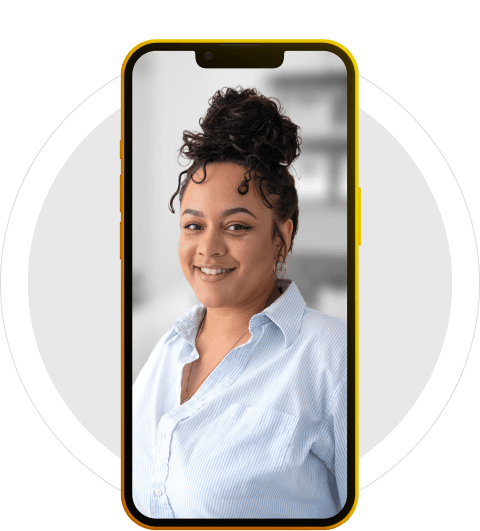 Certified doctors specializing in ADHD management
Online treatment for ADHD from the comfort of your home
The most common ADHD treatments adjusted to your needs
Getting medications (stimulants and non-stimulants) prescribed online
Convenient time slots, including evenings and weekends
Your ADHD Treatment Strategy
Consult a doctor to know your diagnosis and get an individual treatment plan
See a doctor to discuss your treatment progress and refill prescriptions
What is the most effective treatment for ADHD? It is a personalized plan developed right for you.
You get just that with ADHD telemedicine services at MEDvidi.
ADHD management in our online clinic in New York involves three steps: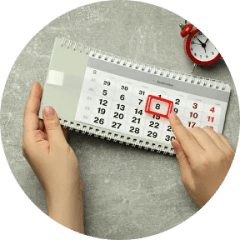 Assess your symptoms to know the probability of having ADHD. A virtual doctor will then conduct a more detailed evaluation.
See a doctor online to discuss your symptoms. Learn more about the signs of ADHD and the treatment options available. Get a personalized care plan catered to your needs.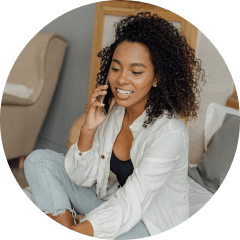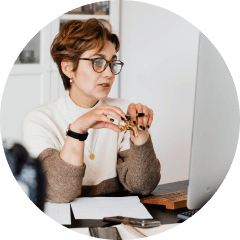 Whether short-term or long-term ADHD treatment, it is vital to monitor your progress. During follow-ups, you can also refill prescriptions if the non-stimulant or stimulant treatment for ADHD is chosen.
At MEDvidi, you get effective ADHD treatment online with insurance or without it.
Starting from November 11, 2023, you have to provide a referral letter from a primary care physician (PCP) to get controlled substances prescribed online. Click here to learn more.
Adult ADHD Treatment Starts with a Diagnosis
Adult ADHD may be shrouded in myths — but not for MEDvidi doctors. Our mental health experts follow the official medical guidelines when diagnosing it. The first step is examining the symptoms.
Common Symptoms of ADHD in Adults
Difficulty organizing tasks
Predominantly Hyperactive Type
Do you experience similar symptoms? Take a free test online* to know the probability of having the disorder, and consider consulting a doctor.
*The test serves for informational purposes only. Consult an expert to get a diagnosis.
How We Make an ADD/ADHD Diagnosis
Any kind of ADHD treatment for adults starts with the right diagnosis. Every person may experience forgetfulness, distractibility, impulsiveness, or restlessness to some extent in their lives. In the case of attention deficit hyperactivity disorder, the symptoms are prolonged and interfere with daily functioning.
That is why a standard ADHD diagnosis checklist contains much more than just a list of the signs and symptoms to assess. The process of making an ADHD medical diagnosis also depends on other factors, such as the duration of the symptoms (some should have been noticed in childhood), experiencing symptoms in at least two different settings, having troubles in professional, academic, or personal life because of the ADHD manifestations, and more.
Even though the early diagnosis of ADHD is the best option, it is possible to get diagnosed in adulthood too. At MEDvidi, you will receive a personalized treatment plan based on your:
A professional specializing in this field will conduct an ADHD evaluation test and ask additional questions. At the end of the initial appointment, you will know if you have mild, moderate, or severe ADHD and the type of the disorder (predominantly inattentive, predominantly hyperactive, or combined).
Medical treatment for ADHD includes stimulant or non-stimulant medications. In both cases, you will be asked to provide a review of your medication history to avoid interactions and reduce the risk of developing an addiction.
Basic characteristics of ADHD also involve the duration of the symptoms and how they affect one's well-being. In the case you do not meet the diagnostic criteria, the doctor will conduct an additional evaluation to identify what could cause your mental struggles.
Readiness to use adjunctive techniques
In addition to medications, non-pharmacological treatment for ADHD may be implemented. These include psychotherapy, lifestyle interventions, behavioral changes, and more.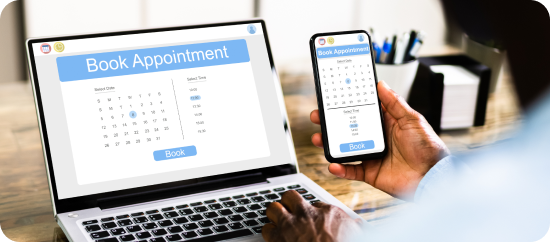 Online appointments at MEDvidi allow you to get support whenever you need it. We develop personalized, multimodal treatment plans based on an extensive overview of your mental state.
Get an ADHD diagnosis online from a licensed therapist in New York today.
Not Sure About ADHD Symptoms?
It is not uncommon for patients with ADHD to be misdiagnosed. However, sometimes, the signs taken as the symptoms of this disorder may indicate other mental problems. Depression, bipolar disorder, anxiety, sleep issues, and a few more conditions may have similar effects on one's life.
By consulting a certified expert, you can be sure to get the right information on your mental health and diagnosis. Whichever condition is identified, at MEDvidi you will receive proper treatment. Go through an ADHD online screening conducted by the MEDvidi doctor and get professional help for any mental struggles you have.
As the first step, take an adult ADHD test online. Know the result in two minutes.
Get Your Own Treatment Plan for ADHD
We strongly believe in the advantages of a personalized approach. To ensure high efficacy of treatment, MEDvidi offers comprehensive support at every step:
Types of Therapy for ADHD
After a thorough analysis of the symptoms, we help identify treatment goals for ADHD. Based on the patient's starting point and what they want to achieve during the treatment process, we offer a list of treatments for ADHD that can help get the desired results.
Treatment goals for ADHD in adults may include:
The goals are identified individually. Taking this aspect into account when developing the ADHD treatment algorithm helps the doctor choose the best treatment for ADHD. It typically includes one or several of the following options adjusted to the patient's needs:

Stimulants are considered the first-line treatment as they show effect quickly. Sometimes, non-stimulant drugs are chosen.

ADD/ADHD Therapy
Cognitive-behavioral therapy is among the most effective ADHD treatment options when it comes to psychotherapy. Family therapy, couples therapy, counseling, or group therapy may be offered too.

Different interventions are available online now. Wherever you are and whenever you need support, online psychiatrists at MEDvidi are ready to help you via telehealth services. You only need a laptop, a smartphone, or a tablet to see a doctor online and get pharmacological treatment and therapy for ADHD.
We will establish a plan that will work best
Try ADHD Therapy at Home with Telemedicine
Adults with ADHD are often misunderstood. The situation becomes even more serious when the patient doesn't know it is the disorder making his or her life so challenging.
One may suffer from problems in the workplace and relationship issues worsened by the symptoms. They may experience social disapproval because of certain behaviors: tendency to interrupt conversations, unpunctuality, and inability to follow instructions or complete any task. It is where online therapy for ADHD will help.
With our ADHD doctors in New York City, a person gets a safe environment to share their difficulties and concerns and receive help.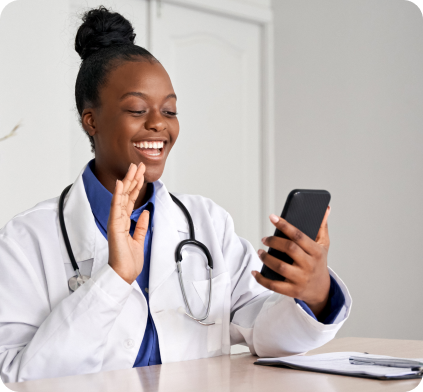 Types of Therapy for ADHD
CBT is one of the types of behavioral therapy for ADHD. The basic benefits cognitive-behavioral therapy brings include:
ADHD therapy treatment is a means of achieving long-lasting results. While medications help alleviate the symptoms, psychotherapy allows one to define and control the root causes.
Other types of online therapy for ADHD may also take place. These include:
DBT is an effective way to learn about emotional regulation, coping with distress, and mastering mindfulness and acceptance. It may aid a patient in reducing impulsivity, resolving relationship issues, and dealing with mood swings and interfering emotions better.
A patient's partner may benefit from ADHD therapy as well if they see a counselor together. Becoming more educated about the disorder, understanding one another's difficulties, and seeking solutions will strengthen the bond and make daily life simpler.
Groups allow discussing the hardships and frustration brought by the disorder with those who understand it best. People may share their coping methods and other tips to help each other manage the condition.
Start with individual behavioral therapy for ADHD at MEDvidi to see the first results fast. Consult a doctor from the comfort of your home to know the characteristics of ADHD in adults and how you can manage your condition due to ADHD therapy.
Get an ADHD Prescription Online
Medications are the first-line treatment. They help improve symptoms in a relatively short time. It mostly applies to stimulant drugs that start working within a few hours. Usually, they work by increasing the levels of dopamine and norepinephrine in the brain. Therefore, they improve one's concentration and attention, aid in controlling impulses, and reduce hyperactivity.
When it comes to adult ADHD treatment, the medications list includes the following options:
Common Symptoms of ADHD in Adults
MEDvidi doctors are certified to prescribe controlled substances online. Still, booking an appointment does not guarantee to get a prescription. Since stimulant medications may be misused, our doctors determine if a patient qualifies for such a treatment or if other options are suitable.
Patients who receive pharmacological treatment should have follow-up appointments regularly. This is not just to refill prescriptions but also to re-evaluate the symptoms and the effects of the medications used.
We offer overall support, so your treatment plan will be adjusted if there are any side effects or inefficacy of the chosen medicine.
Get a diagnosis and a prescription for ADHD medicine online
We Provide Online ADHD Treatment in
…and other cities across New York state.
Telemedicine makes mental health treatment more accessible. At MEDvidi, you can get a diagnosis from a licensed doctor in New York right from home. You can also attend therapy sessions and get prescriptions for ADHD medications online. Virtual treatment has proved to be as effective as traditional one. With the help of our experts, hundreds of patients achieved positive results in their treatment.
You can become one of them!
By understanding the disorder better, you can take control of ADHD. In our blog, you will find the following:
Click the button below to explore the articles proved by medical experts.
Your Path to a Joyful Life Starts Here
Are you ready to take a step and improve your well-being? MEDvidi doctors are here to help. Book an online visit and see a doctor from wherever and whenever you find convenient. Professional help is available right on your laptop or smartphone.