ADHD Treatment Online in California
If you are struggling with ADHD, you do not have to go to a traditional medical center—MEDvidi has you covered.
Our online platform offers therapy and medication treatment from certified healthcare professionals. You can receive a personalized plan for your mental and emotional wellness from the comfort of your own home.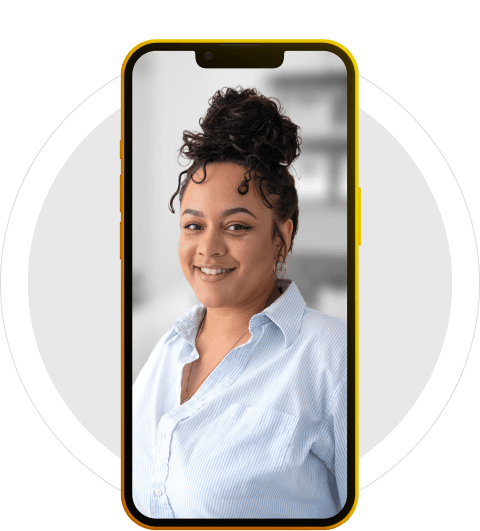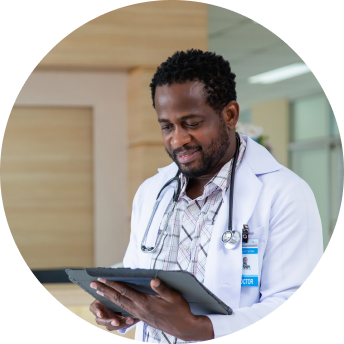 Why Should You Consider Online ADHD Treatment in California?
Start your ADHD treatment today by scheduling a same-day appointment with a doctor at MEDvidi. Take the first step towards a happy and healthy life now!
Individual Telehealth Treatment for ADHD in Adults
Common Symptoms of Anxiety in Adults
Predominantly Inattentive
Predominantly Hyperactive-Impulsive
A person exhibits symptoms of both inattentive and hyperactive-impulsive types.
If you have any of these symptoms, consult a doctor today!
Your ADHD Treatment Strategy
Start your ADHD treatment today by scheduling a same-day appointment with a doctor at MEDvidi. Take the first step towards a happy and healthy life now!
Three Steps for Getting an Online ADHD Diagnosis in California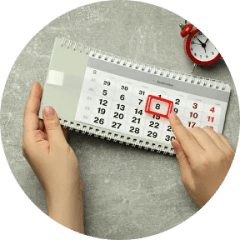 1. Use the SmartCare checker
Try our SmartCare assessment tool, created based on DSM-5 diagnostic criteria, to check your symptoms for free. Answering a few questions will take up to two minutes, and the results will assist our doctors in finding the best treatment plan for you.
2. Find a doctor among the top ADHD specialists in California
Schedule a video appointment at MEDvidi. Get connected to a professional who will evaluate your symptoms and assist you on your way.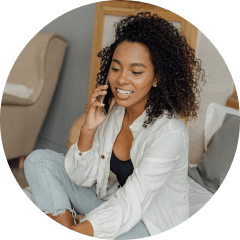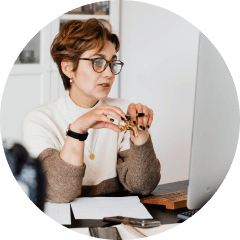 Tell your doctor about your medical history, share your symptoms, and answer their questions for accurate screening. You will also be offered to do some standard diagnostic tests and questionnaires. Based on this information, your MD will develop a personalized treatment plan for you.
Starting from November 11, 2023, you have to provide a referral letter from a primary care physician (PCP) to get controlled substances prescribed online. Click here to learn more.
Follow an Individualized Treatment Plan and Get Hold of ADHD
Once your doctor has diagnosed you with ADHD, they will create a personalized treatment plan just for you. It could include:

Education about ADHD.
Learn more about ADHD symptoms and strategies for managing them.

Psychotherapy.
Attend regular sessions with a therapist to get help in developing new behaviors that can contribute to maintaining long-term positive results.

Medication.
Meet with a doctor to discuss the potential benefits of medication and any potential side effects. Get a prescription during the first appointment.

Lifestyle changes.
Consult a mental health professional to know if regular exercise, developing better sleep hygiene, and eating a healthy diet will help you manage ADHD symptoms better.

Support.
Join a support group to connect with peers who have similar experiences.

I recently started treatment for ADHD at MEDvidi. The staff was incredibly friendly and knowledgeable, and I felt like I was in good hands throughout the entire process. My ADHD psychiatrist in San Diego was very thorough in his assessment and took the time to explain everything to me in detail. I was also impressed with the variety of treatments available. I'm very pleased with the results and would highly recommend MEDvidi to anyone looking for treatment for ADHD.
Date of experience: June 30, 2023

I have been struggling with ADHD for many years and had tried various treatments with limited success. I was hesitant to try medication, but after consulting with the ADHD doctor in San Francisco at MEDvidi, I decided to give it a try. I am so glad I did! The medication has made a huge difference in my life. I am able to focus better, stay organized, and manage my time more effectively. I am also more productive and have more energy. I am so grateful to the team at MEDvidi for helping me find the right medication and for their ongoing support.
Date of experience: July 17, 2023

I recently completed a course of cognitive-behavioral therapy for my ADHD at MEDvidi. I found the experience to be incredibly helpful and rewarding. My doctor, who provided ADHD therapy in Sacramento for me, was knowledgeable and supportive, and the sessions were tailored to my individual needs. I learned a lot about my condition and how to manage it better. I'm now better equipped to manage my ADHD and I'm feeling more confident and in control.
Date of experience: June 23, 2023
Helpful Therapies for Adults with ADHD
Therapy can help learn strategies for managing symptoms, develop better coping skills, and improve communication and relationships.
Cognitive-behavioral therapy (CBT)
can help adults with ADHD learn better ways of coping with their symptoms. CBT focuses on the thoughts, feelings, and behaviors that contribute to ADHD symptoms. Through CBT, individuals can learn how to identify and change unhelpful thought patterns that lead to impulsive or inattentive behavior.
Mindfulness-based therapies
involve learning to be more aware of one's thoughts and feelings in the present moment without judgment. This type of therapy can help individuals better identify their triggers and respond to them more productively.
Therapy can be a powerful part of the overall treatment story for people with ADHD. Through therapy, they can develop the skills and strategies needed to manage their condition and lead successful lives.
Get Prescribed ADHD Medication Online in California
You can get faster and more convenient access to the medications you need with MEDvidi. Our licensed professionals provide same-day prescriptions, and you can avoid the hassle of traditional in-person visits to your doctor. Plus, online prescriptions come with many advantages, such as: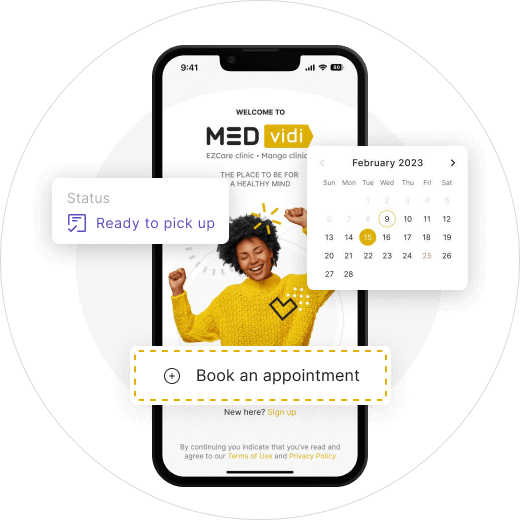 Common ADHD medicines for adults:
are most commonly prescribed for adults with ADHD. These medications work by increasing the amount of certain chemicals in the brain that help to improve focus, attention, and impulse control.
Non-stimulant medications
may also be used to treat ADHD in adults. They work by targeting different brain chemicals than stimulants and can be particularly helpful for adults who are having difficulty with sleep or appetite.
There is much more useful information on anxiety symptoms and treatment options available in our blog. Read more about the best therapy approaches and medications used to treat anxiety effectively.
How Can You Achieve Mental Health and Wellness?
MEDvidi offers effective online treatment of ADHD in California for anyone who is seeking help. It is a great way to get the help and support needed to manage your symptoms without leaving your home. With the right ADHD treatment at MEDvidi, you can live a successful and productive life.
Be sure, our online clinic is the most caring place, aiming to help you acquire mental peace and calm.
Are you ready to change your life forever? Contact our expert team and book your first appointment to manage your ADHD symptoms.
Yes, at the online mental health center MEDvidi, you can receive ADHD treatment with certified specialists in California.
Yes, you can find a therapist in Los Angeles, San Diego, San Jose, San Francisco, Sacramento, Long Beach, and other places in California.
Yes, severe attention deficit hyperactivity disorder (ADHD) can be considered a disability under the California Fair Employment and Housing Act. Consult your doctor to know more.