Online Anxiety Treatment in California
Work on managing your anxiety, stress, and fears by seeing a highly qualified doctor right from your home.
In our hectic lives, occasional anxiety has more chances to grow into a disorder.
Now, with our telemedicine services, you can get online anxiety counseling in California or receive a prescription faster and more conveniently. No need to wait for the appointment for too long, stress out in traffic jams, and come for regular check-up visits at inpatient anxiety treatment centers.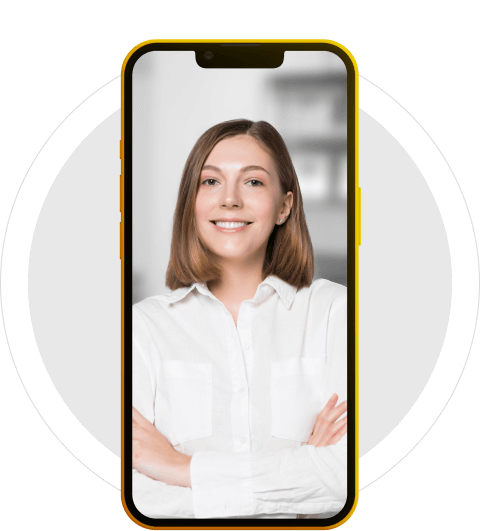 Get Help with Anxiety. California-based Doctors are Here for You
MEDvidi is an online mental health clinic that offers anxiety treatment (Los Angeles CA, Fresno CA, San Diego CA, and other cities) via videoconferencing. You can have an appointment with a highly qualified doctor certified to treat anxiety in California. Connect with us from any city or town within the entire state.
Anxiety is not uncommon and can be treated effectively. We know how to help you manage it.
MEDvidi doctors will assess your symptoms and make a diagnosis. We will also develop a personalized treatment plan after diagnosing any of the following anxiety conditions and other anxiety disorders:
Continued worrying and anxiety
Generalized anxiety disorder is characterized by constant worry about different things, restlessness, trouble concentrating, etc. You should get tested for GAD if the symptoms last six months or longer. If left untreated, this disorder can influence any sphere of life, from job to education to relationships.
The main symptom of panic disorder is panic attacks. They usually come unexpectedly with mental and physical symptoms: excessive fear, a feeling of impending doom, increased heart rate, sweating, chest tightness, and more. You can learn valuable coping techniques at MEDvidi when attending online therapy for anxiety (Santa Barbara CA, San Diego CA, etc.)
Social anxiety disorder (social phobia)
Patients with social anxiety have an irrational fear of social interactions. They may avoid social situations because of the fear of embarrassment, humiliation, and judgment. At MEDvidi, we have therapists licensed to treat this condition online. You can get distant mental health support for social anxiety (San Francisco, Los Altos, Whittier, and other cities).
Specific phobias make one feel exaggerated fear of things that usually are not dangerous or cannot harm one significantly, such as spiders or heights. If you notice that phobia prevents you from living a full life, consider seeing a MEDvidi anxiety specialist (Whittier CA, San Diego, Fresno, and other cities) from the comfort of your home.
Anxiety disorders may hamper you from living your day-to-day life calmly and healthily. It can affect your social life, self-esteem, professional growth, and other aspects. The inability to cope with accumulated stress resulting from untreated anxiety also might lead to depression and substance abuse. Don't let this happen.
Get online help with anxiety (Riverside CA, Los Angeles, Whittier, Fresno, and from other cities)
What is Anxiety Management at MEDvidi?
MEDvidi doctors are certified to offer anxiety counseling in different states. If you are located anywhere in California, you can get online mental health care here.​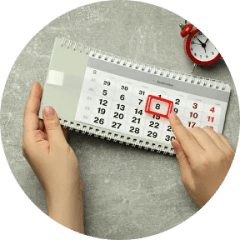 Answer a brief questionnaire to help us know more about your symptoms and emotional state.
See an anxiety therapist online to get a diagnosis and a customized treatment plan.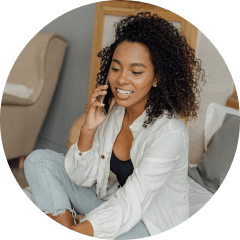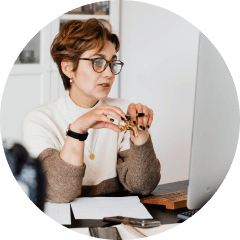 Attend therapy sessions or see a prescriber to refill prescriptions and monitor your treatment progress.
Tell us about your symptoms, and we will develop a treatment plan tailored to your diagnosis and needs.
Starting from November 11, 2023, you have to provide a referral letter from a primary care physician (PCP) to get controlled substances prescribed online. Click here to learn more.
Complete a Quick Anxiety Test Online
Whether you live in San Francisco, Fresno, Sacramento, San Jose, or San Diego, anxiety counseling is available at the MEDvidi online clinic.
Start with brief initial testing via the AI-based SmartCare symptoms checker. This tool contains clinically tested questions that help identify if your symptoms relate to any anxiety disorder. It also shows if your condition is mild, moderate, or severe.
If you experience any of the following:
Prolonged worrying that affects your life
Intrusive thoughts
Irrational fears
Mental exhaustion
Irritable mood
Trouble concentrating
Inability to relax and deal with stress
Unexplained aches and pains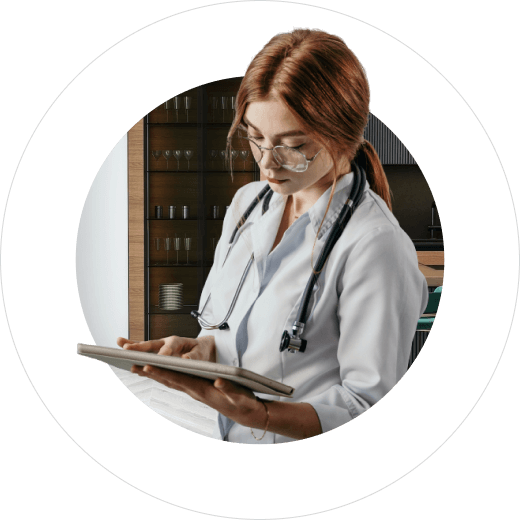 The consequences of anxiety may impact your life negatively, including a decreased performance at work, relationship issues, social problems, and more. Anxiety can make you feel like it controls your life. But you can manage it with the help of an anxiety therapist.
Begin your treatment with a simple step
MEDvidi doctors provide online anxiety help: Los Angeles, San Diego, Fresno, Santa Monica, Orange County, Whittier, Sacramento, Roseville, Pasadena, and other cities. You can receive personalized treatment from the comfort of your home.
Developing Your Treatment Plan for Anxiety
Using a personalized approach and multimodal strategies, we will determine the most effective treatment for anxiety in your particular case.
Developing Your Treatment Plan for Anxiety
Developing Your Treatment Plan for Anxiety
MEDvidi doctors focus on assisting you in:
Reducing the symptoms of anxiety and finding the root causes of the disorder.
Taking the right anti-anxiety medications (if necessary) and stopping them correctly to limit any withdrawal effects.
Learning useful coping techniques and relaxation tips.
Knowing how to modify your thinking patterns and response to different situations.
Want to receive customized anxiety treatment in San Diego, Fresno, Los Angeles, San Luis Obispo, Newport Beach, Cupertino, Pasadena, or another city or town? MEDvidi therapists are here for you!
There are specific guidelines used when creating a treatment plan for anxiety disorders. Based on the assessment of your symptoms, diagnosis, and health history, we will tailor the strategy to your needs:
Treatment Plan for Generalized Anxiety Disorder
The first-line treatment for generalized anxiety disorder is psychotherapy. At MEDvidi, you can have anxiety therapy online in California. Antidepressants of the SSRI and SNRI categories can also be prescribed. Other suitable medications include benzodiazepines and Buspirone. Finally, lifestyle changes should be implemented to achieve better results: healthy sleep, good nutrition, physical activity, relaxation techniques, etc.
Social Anxiety Treatment Plan
Patients with social anxiety usually require 12 to 16 sessions of in-person or online anxiety therapy. California-licensed therapists at MEDvidi offer cognitive-behavioral therapy (CBT), interpersonal therapy, and exposure-based CBT to help one achieve significant improvement in their symptoms. Medications can be prescribed too, including antidepressants, benzodiazepines, cognitive enhancers, etc. In addition, mindfulness practices and social skills training may be chosen as part of the treatment plan.
Why Choose Anxiety Treatment at MEDvidi?
Anxiety and depression are connected because of many reasons. Depressed people worry more than others, and in this case, anxiety can be a symptom of major depressive disorder (MDD). On the other hand, people with specific anxiety disorders like PTSD (post-traumatic stress disorder) are also more prone to developing depression.
Due to high expertise and by providing a comprehensive symptoms check, our doctors can tell if you have anxiety, depression, or both. Depending on the results, you will get a treatment plan developed right for your mental state.
Here, you can get online medical treatment for anxiety and depression in San Diego, Newport Beach, Sacramento, Roseville, Los Angeles, San Luis Obispo, San Diego, Orange County, and other cities.
Online Therapy for Anxiety
One-on-one sessions with an anxiety therapist in California aid you to understand the causes of your condition, learn helpful coping techniques and manage your emotional and behavioral responses to different situations more effectively.
Online anxiety counseling at MEDvidi allows you to:
Share your problems, concerns, and struggles in a safe environment
Feel heard and get professional support
Set treatment goals with the help of a therapist
Know which anxiety manifestations are normal and which ones indicate the risk of having a disorder
Receive a diagnosis, and a personalized treatment plan without the need to leave your home
Our anxiety therapist (San Jose CA, San Diego, Sacramento, Roseville, and other cities) will help you not just reduce the symptoms but also learn how to overcome them on your own.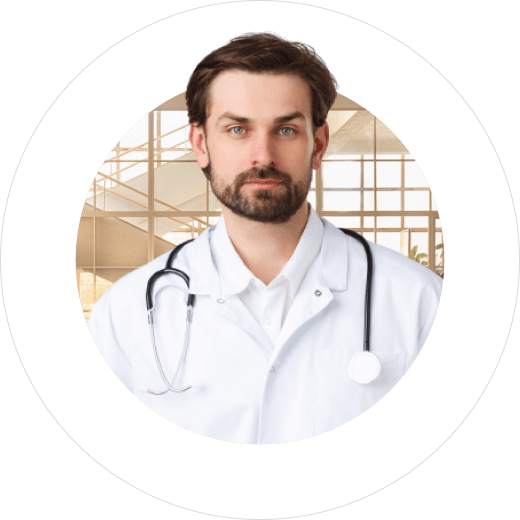 Types of Therapy for Anxiety
Social anxiety therapy and therapy for generalized anxiety disorder, acute stress disorder, or post-traumatic stress disorder may differ. Ask our anxiety therapist in San Diego CA, Fresno, Los Angeles, and other cities about the right therapy for you from the comfort of your home.
Additionally, an anxiety doctor may recommend other types of therapy to boost the effectiveness of treatment:
Couples therapy or family therapy — if your loved ones want to know how to help you overcome anxiety.
Group therapy — if you are ready to face your fears and improve social skills in a practical setting.
Experiential therapy — if you want to learn extra relaxation techniques through acupuncture, art therapy, meditation, breathing exercises, progressive muscle relaxation, and more.
An assessment of your symptoms may also show the existence of both anxiety and depression, as they are comorbid conditions. Depression and anxiety therapy is also offered at MEDvidi, so you will get suitable help whatever diagnosis is made.
Pharmacological Treatment of Anxiety Disorders
Depending on symptoms, diagnosis, and other related health factors, a patient may need to take anxiety prescription meds. For specific conditions — such as generalized anxiety disorder and others — medication can be the first-line treatment.
At MEDvidi, you can get a prescription for anxiety medication online after consultation with a doctor.
Initial appointment.
The doctor will assess your symptoms, ask several questions about your health and medication history, and determine the best online anxiety prescription drug for your individual needs.
Follow-ups. See a doctor regularly to share your progress or concerns and adjust treatment if required. It is also a must to see a doctor when you think of stopping or changing your medication to know how to do it right.
Telemedicine services make it possible to receive a prescription for anxiety online.
We Offer Online Anxiety Treatment in Different Locations
…and other cities and towns across California.
Anxiety disorders are more than just fear or occasional worrying. These are mental health conditions that affect the patients' lives in different spheres. It is necessary for one to see a doctor for proper diagnosis and professional treatment to manage the symptoms.
Learning more about anxiety disorders will help you notice warning signs and seek help early. Explore our blog to read about the types of anxiety disorders, their symptoms, causes, treatment options, and self-help techniques.
Get an Anxiety Diagnosis and Treatment Online
Reduce your anxiety symptoms and learn to manage them effectively with the help of MEDvidi doctors. Start with a free online assessment and get a personalized treatment plan fitting your needs.