Online Anxiety Treatment in New York
With MEDvidi, online anxiety treatment in New York is available from wherever you find comfortable. No need to visit a traditional clinic for anxiety treatment in person: create an account and book a video visit in a few clicks.
Certified healthcare professionals at MEDvidi are here to assess your symptoms and offer personalized care plans for anxiety.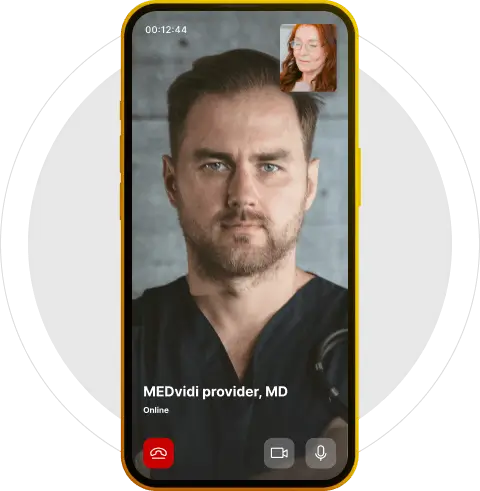 We Specialize in Treating Different Anxiety Disorders
Generalized anxiety disorder (GAD)
Continued anxiety and worry persisting for six months or more is diagnosed as a generalized anxiety disorder (GAD). See a healthcare professional to get tested for GAD if anxiety interferes with your daily routines. Untreated GAD can affect your study, job, and relationships, among other areas of life.
Recurrent panic attacks are the primary hallmark of panic disorder. They often occur without warning and are accompanied by mental and physical symptoms: heightened anxiety, hot flashes, a sense of impending doom, elevated heart rate, sweating, breathlessness, and chest constriction.
Social anxiety disorder (social phobia)
Social anxiety is experienced as an extreme dread of social interactions. People with this condition often try to avoid such situations due to the fear of embarrassment, humiliation, and judgment. It can significantly impede one's ability to thrive in education, career, and social engagement.
Specific phobias are provoked by an overwhelming fear of harmless or minimally threatening objects or situations, like spiders or heights. Should you detect that any phobia prevents you from leading a fulfilling life, it might be beneficial to seek the guidance of an anxiety specialist.
Our team of highly qualified healthcare providers is ready to provide you with the support you need. Receive a personalized plan for managing anxiety from a professional licensed in New York.
Graduated from the University of Medicine and Dentistry of New Jersey, board certified in Family Medicine, and has practiced medicine for over 40 years.
Dr. Grigg is a board-certified physician dedicated to providing the highest standard of care. Outside of the clinic, Dr. Grigg advocates for community health initiatives.
Dr. David Toomey is a Family Physician with 30 years of experience. He graduated from the Philadelphia Osteopathic School of Medicine and has seen over 100,000 patients, providing treatment for depression, ADHD, anxiety disorders, and more.
Graduated from Penn State University (BS is Biology and Psychology) and Kirksville College of Osteopathic Medicine (DO). She has 30 years of experience practicing outpatient medicine.
A board-certified Family Nurse Practitioner. He graduated from Texas Tech University and The University of Mary-Hardin Baylor and earned his MSN from UT Health Cizik School of Nursing.
Dr. Noon received his undergraduate degrees in Biology and Chemistry in San Diego. He graduated from Medical school with Honors from The University of Georgia in 1995.
A Physician Assistant with 15 years of experience. She got her undergraduate degree from Temple University and completed her medical studies at the Philadelphia College of Osteopathic Medicine.
No subscriptions or extra fees! Pay for one visit at a time. 
All-in-one Personal Portal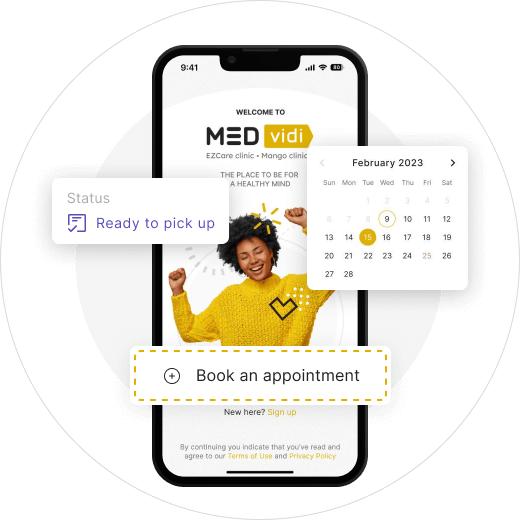 Anxiety Management at MEDvidi in Three Steps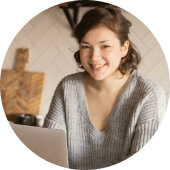 1
Sign up and book an appointment
Create an account and schedule an online session with one of our providers.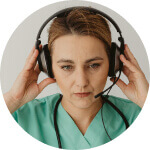 2
Have a video consultation
Meet with a healthcare expert licensed in New York online to receive a diagnosis and personalized treatment.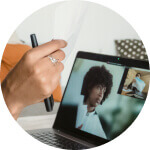 3
Continuous care
Stay on track with your recovery by attending follow-up appointments to assess your progress.
Create an account and schedule an online session with one of our providers.
Meet with a healthcare expert licensed in New York online to receive a diagnosis and personalized treatment.
Stay on track with your recovery by attending follow-up appointments to assess your progress.
Your Own Treatment Plan for Anxiety
Our medical experts specialize in tailoring anxiety care plans to your specific needs. The most common approach to anxiety treatment includes the following key elements:
Anxiety medications help alleviate symptoms by restoring the neurochemical balance in the brain associated with anxiety disorders.
Psychotherapies like cognitive-behavioral therapy (CBT) and exposure therapy aim to address and transform irrational thoughts, emotions, and behaviors associated with anxiety.
Medical treatment strategies are complemented by lifestyle modifications to reduce excessive anxiety and expedite the recovery phase: calming activities, sleep hygiene, and more.
Prescription Management for Anxiety in New York
Medical professionals at MEDvidi are licensed to provide prescription medication for anxiety in New York via a telehealth platform. The decision about prescribing medicine as well as the choice of a particular medicine depends on the diagnosis, the severity of a patient's condition, medical history, and any pertinent information gathered during the initial medical consultation.
Commonly Prescribed Medications
Antidepressants are frequently prescribed for anxiety disorders because they influence neurotransmitters serotonin and norepinephrine.
Benzodiazepines are typically used for short-term treatment due to their risk of addiction. They are prescribed to manage panic attacks and alleviate excessive worry and other symptoms.
Buspirone is prescribed as an anxiolytic medicine, providing short-term relief from the symptoms of generalized anxiety disorder and other mental health conditions.
Although primarily used to address heart-related conditions, beta-blockers have shown effectiveness in managing the physical symptoms associated with anxiety disorders.
At MEDvidi, we prioritize a holistic approach to anxiety treatment and aim to encourage every individual to improve their mental health.
| | MEDvidi | Traditional Clinics |
| --- | --- | --- |
| Cost of an initial visit | $195 | $400-500 |
| Appointments within 24 hours | | |
| Booking or rescheduling visits in a minute | | |
| Saving time on travel | | |
| Video appointments from home or any location | | |
| Online prescriptions sent to your pharmacy | | |
| Fast and caring responses from the Care Team | | |
Professional care can help manage anxiety effectively
Here is what our patients say about MEDvidi
We Provide Online Anxiety Treatment in:
…and other cities across the state.
It's time to prioritize your mental health.
Contact us to have an appointment with licensed providers in New York and get online medical support for anxiety and other related disorders.
Monitor your online visits, prescriptions, and treatment journey with ease through your Personal Portal. At MEDvidi, we are committed to your well-being at all times.