Anxiety Treatment in New York By Top Mental Health Professionals
No need to visit a traditional medical center for anxiety in New York.
All the helpful services are available online at MEDvidi from wherever you find comfortable.
MEDvidi offers therapy and medication treatment for people with anxiety, depression, ADHD, insomnia, and other mental health conditions. Certified healthcare professionals are ready to develop a personalized treatment plan to support you on your way.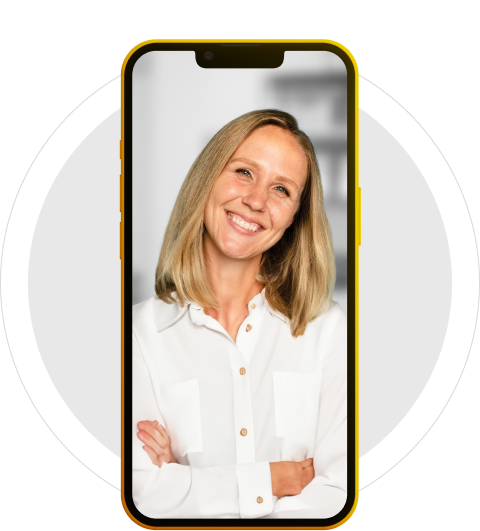 Why is an online treatment for anxiety in New York the best for you?
It is better to start your anxiety treatment as early as possible. Consult with a doctor at MEDvidi and treat your anxiety in order to live a better and healthier life.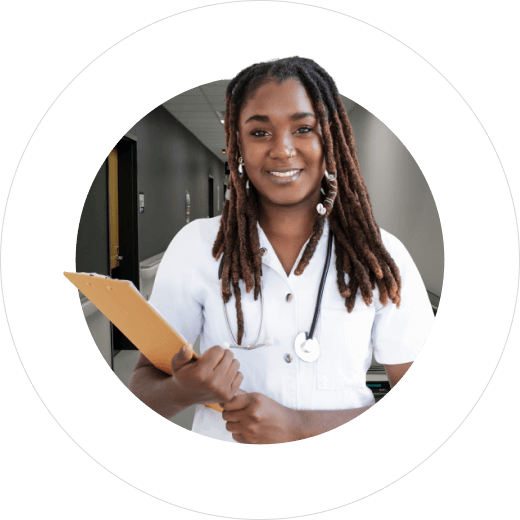 Personalized Treatment for Every Patient
Anxiety can take different forms. We know how to help you manage any of the following anxiety disorders:
Personalized Treatment for Every Patient
If you deal with anxiety, you can face: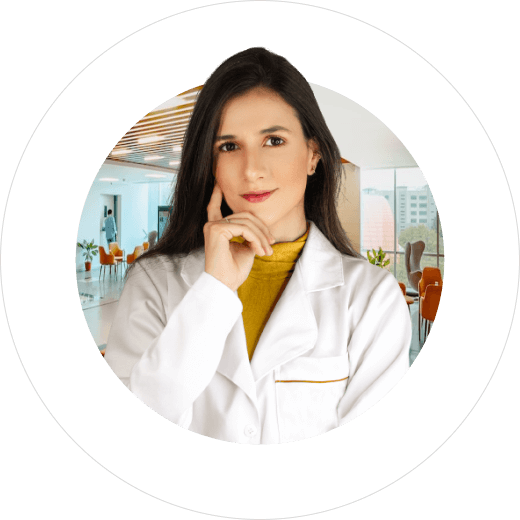 Difficulties with taking chances in your professional or personal life
Trouble leaving your house
Feeling isolated and overwhelmed
Inability to accomplish your goals because of worrying
Income decrease
Common anxiety signs that may require professional help:
Feeling tense, restless, or on-edge
Trouble focusing or thinking about anything but the matter of your worry
Irritability
Rapid breathing and an increased heart rate
Experiencing gastrointestinal (GI) problems
Sweating or trembling
Tendency to avoid things that may trigger anxiety
Headaches, stomachaches, muscle aches
MEDvidi is a place where you can find assistance for any type of anxiety. We can help you with generalized anxiety disorder (GAD), post-traumatic stress disorder (PTSD), panic disorder, obsessive-compulsive disorder (OCD), and social anxiety in New York online.
You can get anxiety treatment in New York City by booking a same-day online appointment at MEDvidi. Also, you may receive anxiety treatment in Manhattan, Rochester, Huntington Beach, Albany, and other places in New York via our telehealth services.
Certified medical professionals at MEDvidi provide legit online anxiety therapy in New York City. If you are looking for anxiety therapy in Manhattan, Rochester, Long Island, Huntington, Syracuse, Buffalo, or any other city in New York, we can help you too.
Simple Steps for Anxiety Assessment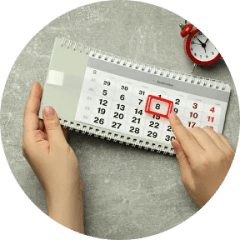 1. Screen your symptoms via the SmartCare checker
Take a free assessment with our SmartCare assessment tool which is developed based on the DSM-5 diagnostic criteria. The results will help our doctors determine the most suitable treatment plan for you.
2. Consult a doctor via a video call
Create an account and schedule the first appointment with one of our licensed MDs from New York. They will assess your mental health during a visit and examine your symptoms and medical history. Online mental health evaluation is just as accurate as a face-to-face visit, as it requires a series of standard diagnostic tests and questionnaires.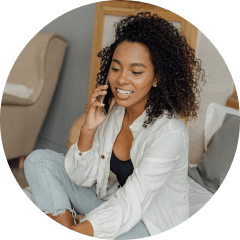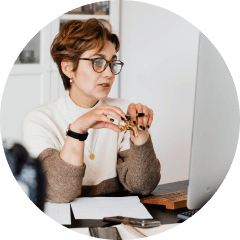 3. Follow your treatment plan
Develop a treatment plan together with your doctor. It may include medication management, ongoing therapy, or both. Following it strictly will help you achieve better results in a shorter time frame.
Starting from November 11, 2023, you have to provide a referral letter from a primary care physician (PCP) to get controlled substances prescribed online. Click here to learn more.
Receive a Personalized Treatment Plan & Defeat Anxiety
After your doctor diagnoses you with anxiety, they will develop an individual treatment plan for you. It may be a combination of pharmacological treatment to relieve your anxiety symptoms and talk therapy to change your behavioral patterns for long-term improvements.
A good treatment plan for anxiety may consist of the following:

Education on mental health.
It is essential to understand the basic things about anxiety and its symptoms.


CBT can reduce your negative and anxious thinking and make you more capable of dealing with your emotions.

When you are anxious, you can get trapped in your anxious thoughts. Mindfulness helps bring your attention back to the present moment and unhook you from unreasonable and unhelpful thoughts.

You may find it helpful to learn proper relaxation and breathing techniques for use in a moment of anxiety.

A healthy diet and regular exercise.
A deficiency of certain nutrients and vitamins can contribute to anxiety, so a healthy diet is important. Exercise, on the other hand, burns stress chemicals and helps produce positive hormones.

Meeting people who share your struggle in a safe and comfortable environment can be very therapeutic and supportive.

Could never imagine that anxiety therapists in Rochester could be so expensive! So I was pleasantly surprised to find out that prices at MEDvidi are lower and I decided to give it a try. And now, this is the only clinic I can recommend! The specialists I've worked with are amazing therapists! It's literally the best counseling for anxiety in Rochester you can find.
Date of experience: June 30, 2023

I have no time to drive around to different places, I'm a busy person and so my choice was limited to online clinics. I was looking for treatment options for generalized anxiety disorder in Westchester county, NY. During the first video call I got a lot of useful information on the disorder and a treatment plan. I got prescribed anxiety meds and started counseling sessions. Now my symptoms are almost gone and I'm very grateful for this long but totally worthy way.
Date of experience: July 17, 2023

All this stress at work has me constantly sweating and worrying non-stop, so I booked a call with an anxiety therapist in Brooklyn at MEDvidi and it helped. Finally! With the help of some medication and talk therapy, I got my anxiety symptoms under control and they aren't influencing my sleep and my professional performance anymore.
Date of experience: June 23, 2023
Support groups are available in almost every place in New York. You can check out anxiety support groups in Albany, Buffalo, Rochester, Syracuse, and other cities.
Medication Management for Anxiety
Most common anxiety medications:
Before you proceed with your treatment, you will go through one or several weight loss evaluations:
Selective serotonin reuptake inhibitors (Prozac, Lexapro, Zoloft, Paxil) and serotonin and norepinephrine reuptake inhibitors (Effexor XR) are the antidepressants most frequently chosen to treat anxiety. Tricyclic antidepressants and monoamine oxidase inhibitors are less common due to their adverse effects. Bupropion is another antidepressant with a strong track record of success in treating these conditions.
A specific type of anti-anxiety drug called Buspirone lessens symptoms such as dread, wooziness, tension, impatience, etc. Usually, after 2-4 weeks, its major favorable effect is apparent.
Typically, beta-blockers are recommended to treat cardiac issues that might arise from severe symptoms of anxiety. These drugs have a calming effect and are used to treat hypertension and irregular pulse.
Find Out More About Anxiety Treatment
Only a doctor can choose the most suitable medications for your mental health treatment. Still, it never hurts to know more about available medicines and how they help manage different conditions.
There is much more useful information on anxiety symptoms and treatment options available in our blog. Read more about the best therapy approaches and medications used to treat anxiety effectively.
Begin Your Mental Health Improvements with MEDvidi
Our depression and anxiety clinic in New York offers an attentive, caring, and personalized approach to make sure your needs and requirements are met. You do not have to worry about our doctors' qualifications because we have chosen the top MDs to provide you with mental health treatment. If you are ready to start taking care of your mental health, then MEDvidi is the right choice for you.
Make a difference in your life by consulting a doctor. Get effective treatment for your anxiety!