Top Online Therapy Services. Licensed Psychotherapists in Your State
Get the Best Teletherapy Experience at MEDvidi
Getting online therapy today is easy and accessible from anytime and any place. Licensed medical professionals at MEDvidi will provide you with affordable and personalized psychotherapy services.
Benefit from your telehealth therapy: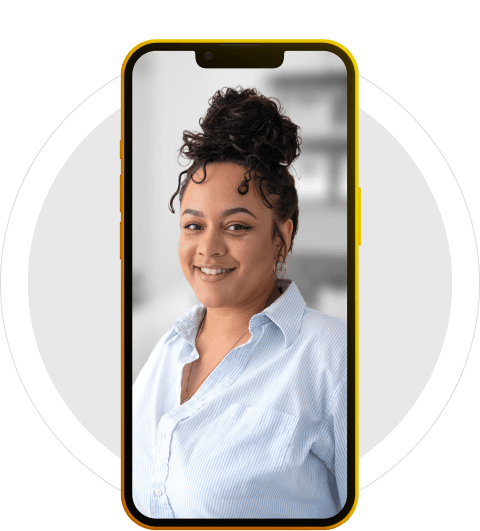 Our doctors offer top counseling to help with common mental health challenges, such as:
Starting early treatment and prioritizing your mental health can significantly improve your life quality. MEDvidi will be happy to accompany you on your journey. We will connect you with the best online psychologist meeting your requirements and preferences.
Receive Your Mental Health Treatment Online
Dealing with ADHD, anxiety, depression, stress, OCD, insomnia, and other mental issues can be very challenging. MEDvidi can help you take control of the symptoms that bother you.
Consider getting professional help if you experience: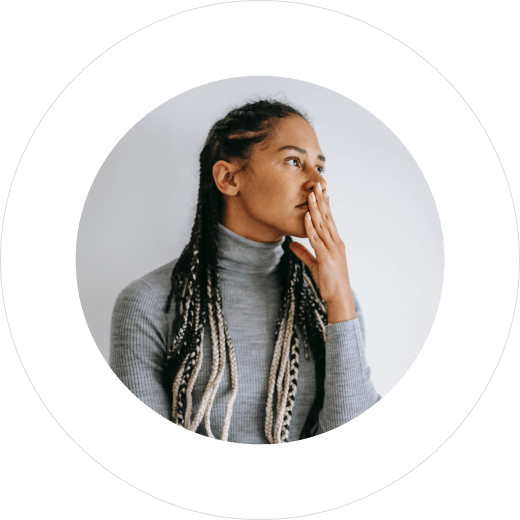 Сheck up on Insurance Coverage Access
Check out whether your health insurance covers telemedicine services. Our Care Team will inform you how much you can save on online treatments. However, if your online appointments cannot be covered, you can still schedule an appointment at a regular price and receive help from our specialists.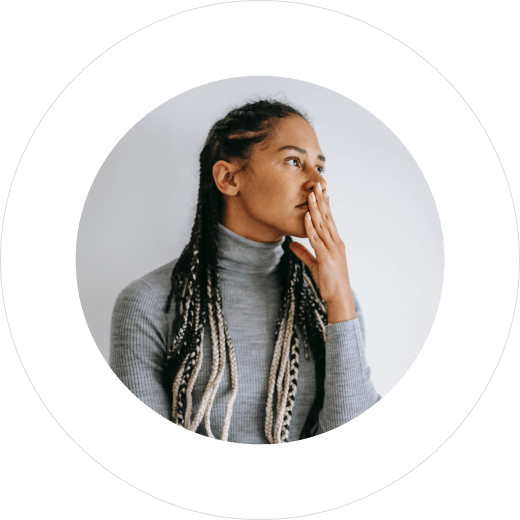 Easy Online Therapy Assessment Steps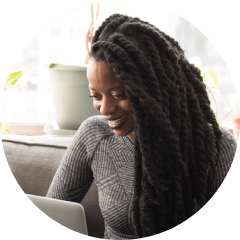 1. Take a free test via the SmartCare symptoms checker
Evaluate your mental health condition with the help of the SmartCare assessment tool. You will receive your results as soon as you complete the test. The checker will show you whether you have mild, moderate, or severe mental health symptoms.
2. Have a video consultation with a doctor
Book a primary visit with a therapist after you create an account. During an appointment, your doctor will evaluate your mental health. Be prepared to talk about your personal health history. Describe your symptoms and share all your concerns. You can be asked to fill out a set of diagnostic questionnaires and tests to ensure precise telehealth cognitive assessment.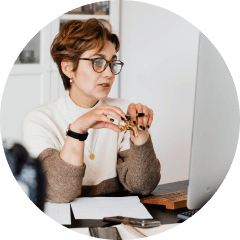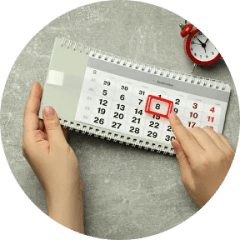 3. Develop a treatment plan with your therapist
Evaluate your current issues and concerns with the assistance of your MD. Determine your goals and set realistic objectives to achieve in therapy. Define how you see your successful outcome and establish a time frame together with your doctor.
Individual Treatment Plan for Therapy Success
During your video call, you will receive a diagnosis and a personalized treatment plan. The best treatment plan for some mental conditions can include a combination of medication and behavior therapy. Medication helps relieve the symptoms right away, while talk therapy helps you work on long-term improvements.
A basic treatment plan should be based on the following important points:

When I was diagnosed with anxiety, I started having weekly therapy sessions. And the first thing my therapist and I implemented was a treatment plan. I was prescribed medication which helped me feel better. The challenge was to learn how to cope with my anxiety symptoms and deal with everyday problems, but I didn't know how. And with the help of my therapist at MEDvidi, we established the goals and the small steps I needed to take to get there. It didn't seem impossible anymore, the tasks became simple and easy!
Date of experience: June 30, 2023

My insomnia was affecting my everyday life, so I turned to an MD at MEDvidi to help me. According to my treatment plan, I had to change some of my habits, such as going to bed at irregular hours, taking naps, and so on. So I started working on my goals, and we could successfully track my weekly progress. Just in two months, I got back to healthy and restful sleep thanks to this consistent approach.
Date of experience: May 16, 2023

I've been receiving cognitive behavioral therapy for my ADHD. So far I've managed to improve my time management and organization skills. I have some other targets in my treatment plan and I feel hopeful, as I always get a lot of support from my therapist at MEDvidi. Our strategy keeps easing my ADHD symptoms swimmingly.
Date of experience: May 12, 2023
Therapy at MEDvidi Makes a Difference
Therapists can use various approaches when addressing their clients' problems. Their choice usually depends on their beliefs, life experience, and personal preferences. Here are some of the leading counseling approaches:
| | |
| --- | --- |
| Counseling Type | Main Points |
| Cognitive-Behavioral Therapy | Focused on how our behaviors and thoughts influence outcomes. Evidence-based, efficient, and highly versatile approach. |
| Mindfulness-Based Counseling | Focused on the present feelings and thoughts. Combination of CBT with Buddhist-based relaxation techniques. |
| Exposure Therapy | Focused on creating positive physical reactions by exposing patients to their fears in a controlled environment that would lead to desensitization to trigger factors. |
| Psychodynamic Therapy | Focused on how the past impacts present situations. Concerned with understanding unconscious desires and conflicting personality qualities contributing to mental illness. |
| Interpersonal Counseling | Focused on addressing current problems and improving interpersonal relationships to overcome mental health issues. |
| Client-Centered Therapy | Humanistic approach. Focused on maximizing human potential. Supports client's insights. |
| Existential Therapy | Focused on the meaning of being alive. Acknowledges personal aspirations and limitations. Clients are assisted in identifying unmet needs and maximizing potential. |
| Rational Emotive Therapy | Focused on establishing a connection between faulty thinking and suffering. Helps patients manage their emotions. |
| Reality Therapy | Focused on current situations. Views behaviors as personal choices. Encourages personal accountability and being in control of one's life. |
| Constructionist Therapy | Focused on how cultural perceptions and influences shape meanings. Strong linguistic interest. |
| Systemic Therapy | Focused on how underlying difficulties are impacted by systems (such as family, work, education). The therapist works with individuals on personal and professional relationships. |
| Narrative Therapy | Focused on the stories we create ourselves about who we are. The counselor works collaboratively to come up with different stories and broaden perceptions. |
| Creative Therapy | Focused on using artistic expression to release positive sentiments therapeutically. Highly adaptable — you can use music and different art mediums. |
Therapy for Negative Thoughts, Anxiety and Bad Decisions
Cognitive behavioral therapy (CBT) is one of the most common methods to treat mental issues. CBT considers the influence of our thoughts on our behaviors and feelings. CBT doesn't take into consideration other situations, people, or events.
After the initial visit, when you receive a personalized treatment plan, you may need the next sessions. Therapy helps you achieve your treatment goals sooner. During a 60-minute session with the help of your therapist, you will:
Combine Online Counseling and Medication Management
The treatment combining online therapy and medication can be very effective. Your doctor at MEDvidi can provide you with online therapy and prescriptions for your mental condition.
Mental health prescriptions online have the following advantages:
Schedule same-day counseling and meet your online therapist who can prescribe medication.
Find Out More About Anxiety Treatment
Check our blog to know the difference between different mental health professionals, the tips on finding the most suitable one, and many other useful facts.
You are very likely to find online therapy more convenient, cost and time-saving, and effective than walk-in services. Our specialists at MEDvidi are here to meet your requests and help with your mental state condition.
Online therapy with medication will help you treat your symptoms and improve your well-being. We will ensure you get presented with an individual approach to getting treatment.
Overcome your mental health issues with our timely support. Are you ready to take your first step toward a brighter life?